The Roadlab Mossel Bay team is currently helping reconstruct and widen of a major bridge near George.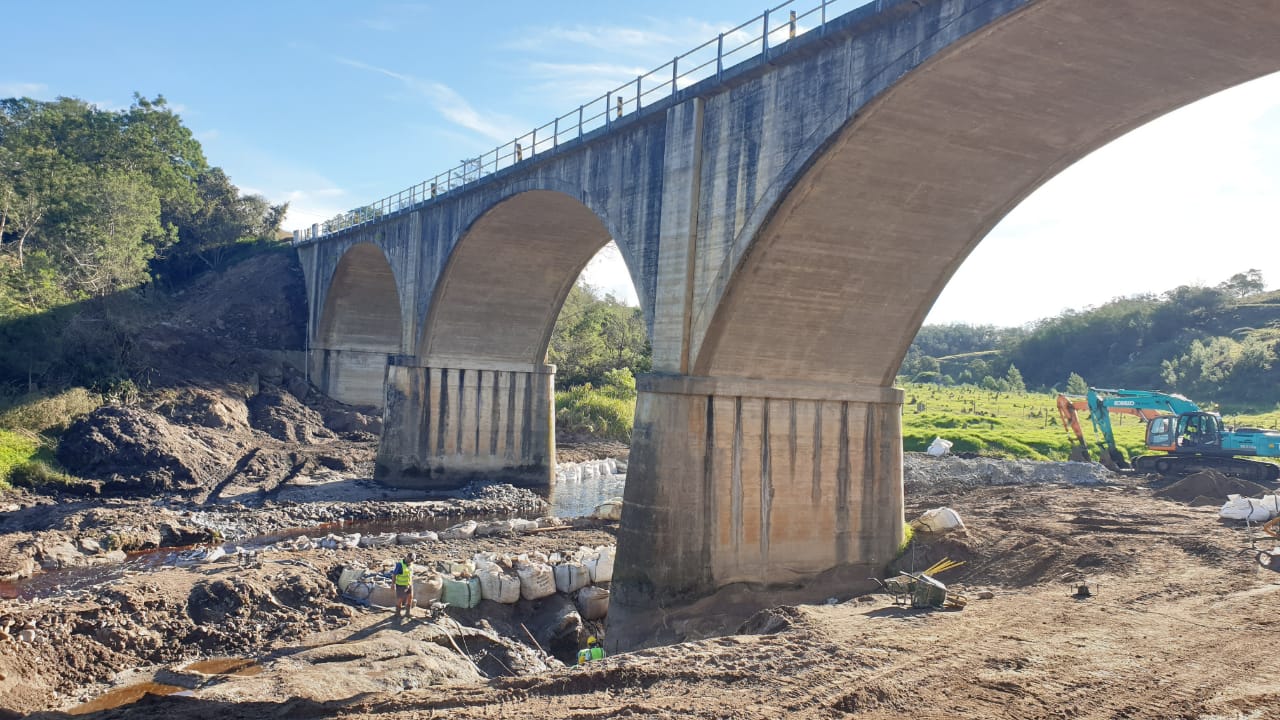 The Roadlab team in Mossel Bay is contributing to the reconstruction and widening of a three span arch bridge on the R102 in George.
The existing road structure and pavement layers are being widened to include a shoulder on each lane, requiring the reconstruction of the approaching pavement layers, road structure and road surface.
Our team will be conducting all soil, concrete and asphalt acceptance control testing on behalf of SNA Civil & Structural Engineers.
Once our work is done, the newly constructed bridge will have a dual carriage way with 3.2m lane width and 2.0m shoulder on each side, reducing the high accident risk owing to the narrow lane width crossing the bridge.