---
Construction
The construction of the LUSIP II involved meticulous planning and collaboration between government bodies, international organizations, and local communities. 
Dam and Reservoir
A dam was constructed across the Usuthu River to create a reservoir, which serves as a reliable water source for irrigation. The reservoir has a substantial capacity, enabling it to store and regulate water flow during both dry and wet seasons.
Canal Network
A network of canals and distribution channels was established to transport water from the reservoir to the agricultural fields. These canals are strategically designed to maximize water distribution efficiency and minimize losses due to evaporation or leakage.
Irrigation Infrastructure
Alongside the canal network, an extensive irrigation infrastructure was developed, comprising pipelines, pumping stations, and control mechanisms. This infrastructure allows farmers to access water for their fields efficiently and ensures equitable distribution among the smallholder community.
Capacity Building
The project also emphasizes capacity building for smallholder farmers, providing them with training and education on modern irrigation techniques, crop management, and water conservation practices. By equipping farmers with the necessary knowledge and skills, the project  promotes a sustainable version of agricultural productivity.
Roadlab performed extensive test pits and soil classifications, provided concrete quality assurance and guided the engineers and construction partners on the G6 material used throughout the infrastructure of LUSIP II.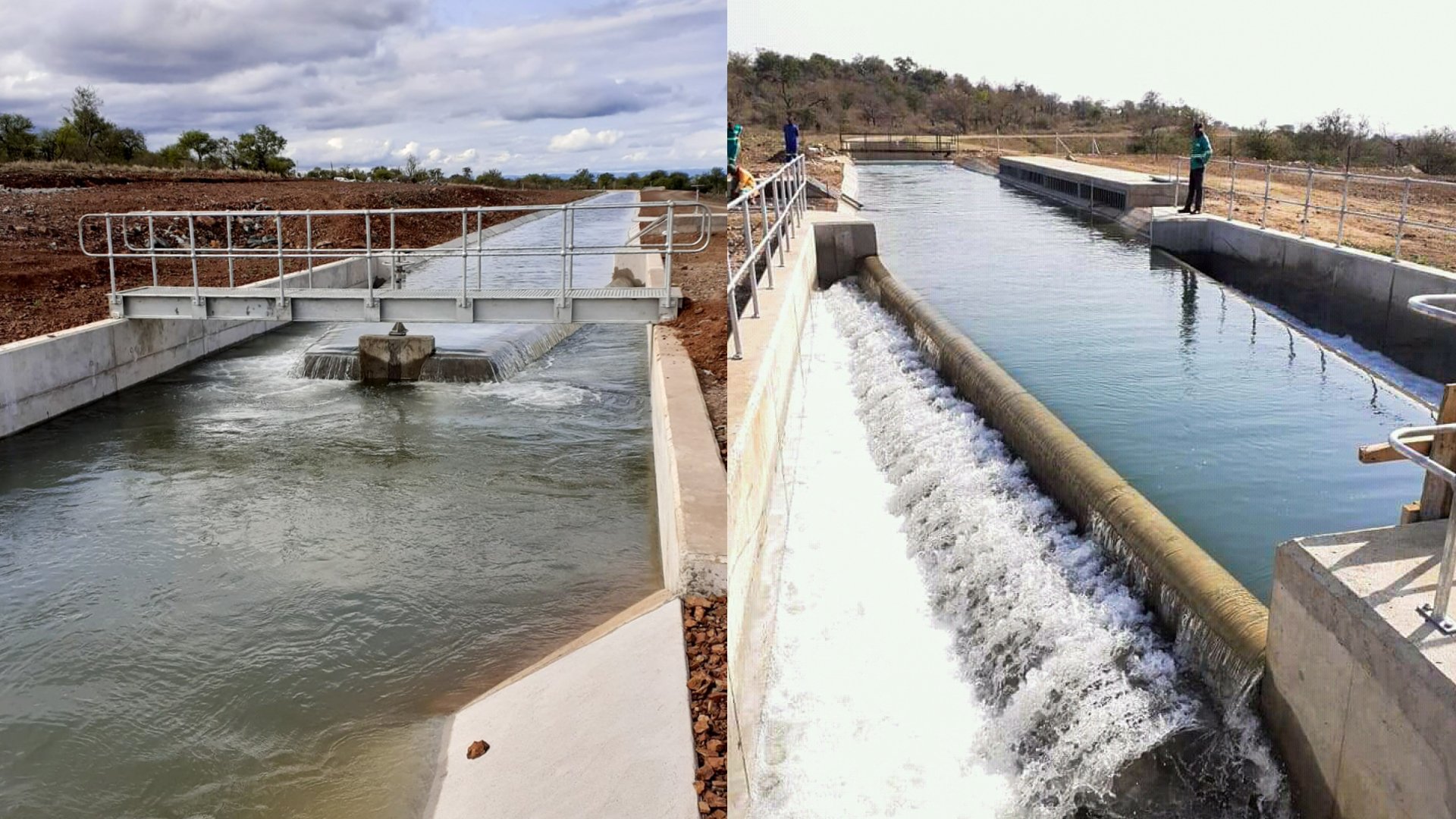 The functioning dam and reservoir of LUSIP II.